Democratic County Lawmakers question process following Shaw Building report
July 26th, 2015
Source: Niagara Gazette
By Philip Gambini philip.gambini@niagara-gazette.com | Posted: Sunday, July 26, 2015 3:00 am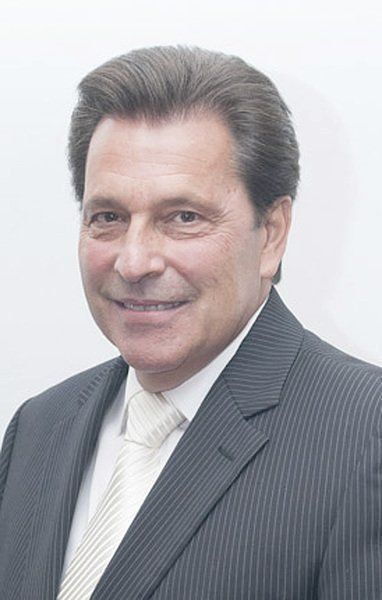 County lawmakers question process following Shaw Building report
Dennis Virtuoso
A pair of Democratic lawmakers from Niagara Falls say they plan to call for the resignation of Niagara County's public information officer in the wake of the release of a state report that found eight violations identified as "serious" at the Shaw Building in Lockport.
Minority Leader Dennis Virtuoso and Legislator Jason Zona both feel as though the community was "misled" in the run-up to the report's release by statements issued through the office of county Public Information Officer Christian Peck.
They said they plan to request additional information about the county administration's handling of the asbestos investigation at the Shaw Building and said they intend to ask Peck to step down as well.
"Peck sent out false press releases saying we were given the all clear, now with this report we know that's not the case," Zona said. "The entire process has been outrageous."
Following a probe at the Shaw Building prompted by a union leader's concerns about potential asbestos exposure to county workers, the New York State Department of Labor's Public Employee Safety and Health Bureau issued a "notice of violation and order to comply" to the county. The notice contains eight items identified as "serious." Seven of the violations related to preventative asbestos awareness measures, while the eighth indicated that an exposed electrical box with live wires jeopardized employee safety. The county has until Sept. 29 to correct all of the deficiencies.
The asbestos probe began last month after county union head Bill Rutland charged that some of his members were put at risk of exposure of asbestos while working on site for several days at the end of May. Social Services recipients were also assigned to duties at the building as part of the county's Work Relief program.
County officials, including Peck and County Manager Jeffrey Glatz, previously indicated that state investigators found no persistent airborne asbestos or current health risk on site, while acknowledging that PESH identified what was described in a press release from Peck's office as six "performance violations," including lack of signs and labels testing, identification and employee notice of the presence or presumption of asbestos containing material and the lack of "employee asbestos awareness training." Administration officials contended that the violations were "minor" in nature, indicating that the county had already "substantially complied with the anticipated corrective measures."
In response to the release of the formal notice from PESH, Peck said the county administration stood by its characterization of the situation and was "pretty pleased" with the state's findings. Peck also noted that the report from PESH covered several of the items the administration had previously acknowledged, including the issues with signage, labeling and employee training.
"Those are things we take seriously and are moving toward substantial compliance," Peck said on Thursday.
Glatz will partake in the county's in-house investigation, Peck said, alongside the county's Risk Manager Jennifer R. Pitaressi and a member of the human resources department to determine how asbestos-containing material ended up inside a dumpster near the Shaw Building. Peck said the investigation is ongoing, nearing completion, but is without a tentative conclusion date.
Zona questioned why a public information officer is involved in an investigation that may yield disciplinary action, calling the circumstance a "kangaroo court." Peck said his involvement is necessitated because the Shaw Building is a "press matter."
Zona suggested Glatz and company are focusing their efforts on Rutland, whom they now blame for drawing attention to potential asbestos concerns at the Shaw Building.
"The investigation has shifted from correcting the issue and to going on a witch hunt for the union president," Zona said. "Our number one concern should be if anyone is exposed, making sure employees are safe and correcting the problem – that's it."
Virtuoso said he will call for Peck's resignation at the legislature's August meeting.
"He'll do anything during election time to make this majority look good, even cover up serious issues that could affect employee health," Virtuoso said. "I think he's a political hack. I think he's covering up, and we're going to get to why this is being covered up."
Peck characterized the Democrats' plan as "disappointing," declining further comment on the threat of a call for his resignation.
Peck disputed Zona's remarks and said that Virtuoso's characterization is an attempt to politicize his office.
"I have no interest in politicizing my office," Peck said.
Neither Glatz nor Majority Leader Richard E. Updegrove, R-Lockport, responded to requests for comment.
No Comments Posted