Falls GOP chief Sandonato hired as Wheatfield HR director
July 29th, 2015
Source: Niagara Gazette
Sandonato hired as Wheatfield human resource director
By Philip Gambini philip.gambini@niagara-gazette.com | Posted: Tuesday, July 28, 2015 8:56 pm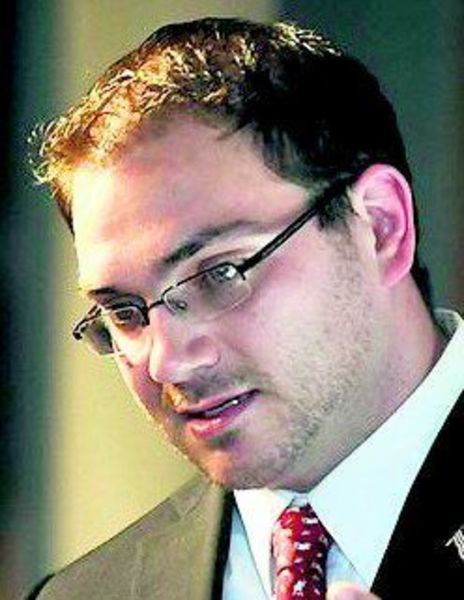 Sandanato hired as Wheatfield human resource director
Vincent Sandonato
WHEATFIELD — A former Niagara County legislator and sitting chairman of the Niagara Falls Republican Committee has been appointed as the human resources director in the Town of Wheatfield.
Vincent M. Sandonato partially succeeds Robert J. O'Toole, who served dually as the Wheatfield's town attorney and human resources director for a $98,000 annual salary. Sandonato will be contracted at $800 a week for the human resources job.
Wheatfield has also hired Matthew E. Brooks as town attorney, after O'Toole's retirement in June, at an annual salary of $54,000.
Supervisor Robert B. Cliffe said the town is "lucky" to have Sandonato, 29, a lawyer educated at the University of Dayton Law School who passed the bar last year.
"It's a unique opportunity to hire a young attorney as a human resources director," Cliffe said. "We're lucky enough to have him on our team."
The Wheatfield town board voted 4-1 in closed session to provisionally appoint Sandonato at what Cliffe characterized as a "20 hour per week" position. Cliffe said Sandonato will have to place in the top three in a Civil Service exam to ensure he maintains the position at a yet to be determined date.
Sandonato said he has yet to pass an ethics exam that will be required in order for him to be sworn in as a Niagara County licensed attorney.
Sandonato is not required to move to Wheatfield to assume the position. He will also maintain his post as Niagara Falls Republican chairman. The job was not advertised, Cliffe said. Sandonato said it was Cliffe who made him aware of the open post.
Sandonato will have to rescind his consulting agreement with the Niagara County GOP — a post he described as "party operations" including planing fundraisers and designing palm cards — which he said had been completed Tuesday. None of his political services included work in Wheatfield, Sandonato said.
Sandonato did not have an official number on his salary, but said it was "approximately $40,000."
Sandonato spoke out in April as Niagara Falls' GOP chair to criticize the hiring of Johnny G. Destino's solicitation for a position in Niagara Falls City Hall under Mayor Paul A. Dyster's administration. At that time, Sandonato made allegations of cronyism against Dyster and Destino, a former Republican candidate who ran as a Democrat in 2014 election for the 62nd District's New York State Senate seat, won by State Sen. Robert G. Ortt, R-North Tonawanda.
Sandonato said his new appointment bears no resemblance to circumstance he criticized the Dyster administration for in April.
"I don't think its ever ugly politics when you're talking about cost-saving measures," Sandonato said. "It's not a political position, it's a provisional hiring and its a Civil Service position that saves taxpayers of Wheatfield significant money."
Taking into account Sandonato's approximation, the duties split between Brooks and Sandonato equate to $4,000 in municipal savings relative to O'Toole's former $98,000 salary. Sandonato emphasized that he will not retain a town benefit package as part of his tenure, furthering cost cuts.
City of Niagara Falls Democratic Committee Chairman Nicholas J. Forster said the Sandonato's appointment was typical of county politics and characterized him as "grossly unqualified."
"This is the same thing that has been resonating throughout the county," Forster said. "There should not be a singular rule by the county Republicans, because this is the end result."
"We're going to bring this to the forefront of the citizens of Wheatfield," he added. "Shame on Supervisor Cliffe."
Sandonato said he could be let go at any time between his hiring date and the Civil Service exam if Wheatfield officials are unsatisfied with his work.
No Comments Posted